Rene Reyes, MD
Internal Medicine Practice & Primary Care
Rene Reyes, MD
3700 Washington Street, Suite 404
Hollywood, FL 33021
Call: 954-983-3233
Fax: 954-962-7130
Website: https://www.reyesmd.net/
Office Hours:
Monday - Friday 8:30 am - 5:00 pm
Rene Reyes, MD
Rene A. Reyes, MD is Board Certified in Internal Medicine and received his education at Barry University in Miami. He earned his Medical School degree at the Ponce School of Medicine in Puerto Rico and completed his Residency Training at New York University Downtown Hospital in New York City. Dr. Rene Reyes was part of a research team at the University Of Virginia School Of Medicine, and is the current Section Chief of Medicine at Memorial Regional Hospital South. He has been practicing Medicine in Hollywood, FL since 2002.  He lives there with his wife and two daughters.  Dr. Rene Reyes enjoys running and attending concerts.
Dayana Rubio, PA-C
Dayana Rubio, MS, PA-C has been practicing as a Physician Assistant since completing her certification in 2005. She brings knowledge from other medical specialties including pediatrics, geriatrics, urgent care, radiology and infectious diseases. Her enthusiasm and competence is typical of the Reyes and Reyes team.  Dayana is dedicated to "hands-on" care and enjoys the satisfaction of providing high quality healthcare. She has earned a Master's Degree in Advanced Physician Assistant Studies. During her free time, Dayana enjoys traveling and going to the beach with her husband and daughter.
Abner Sosa, PA-C
Abner Sosa, PA-C has been working in the medical field for nearly 17 years. He was awarded the degree of Physician Assistant from Miami Dade College in 2007. Prior to that he also received an Associates Degree in Respiratory Therapy from Adventist Antillian University in Puerto Rico and another in Advanced Pulmonary Function from Loma Linda University in California. Abner brings extensive knowledge in the area of Pulmonary Medicine to our practice. He has worked as a Physician Assistant in Pulmonary Medicine for five years. Also, his hospital work as a Respiratory Therapist has afforded him first-class experience and understanding in this field. Recently, Abner has been successfully working in the area of Internal Medicine. He is looking forward to applying his expertise to benefit our patients here at Reyes and Reyes, MD, PA.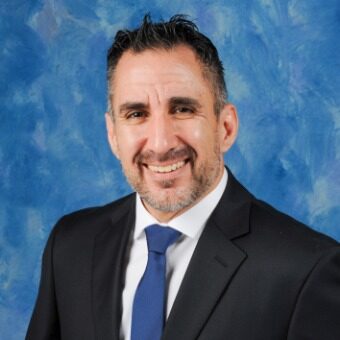 Danny Palmer
Danny J. Palmer, PA-C  was born and raised in Hollywood, Florida and has been an Internal/Family Medicine provider since 2012. His focus is providing long term care for those for various chronic conditions, including but not limited to Diabetes, Hypertension, Hyperlipidemia, and Hypothyroidism and assisting with lifestyle modifications to improve the patient's physical and mental health. Danny feels a sense of purpose in providing well-rounded care for all ages. He looks forward to building strong relationships with his patients through listening and educating them. Danny has a Double Masters Degree in Medical/Biomedical Sciences. He graduated PA School from Nova Southeastern University (Davie) in 2012. Danny's second passion is Jiu-Jitsu and strength conditioning. He enjoys traveling and spending time with family. He speaks fluent English and Spanish.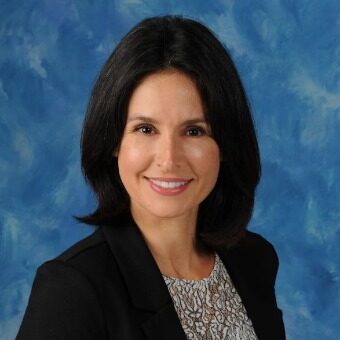 Eimy March
Eimy March, PA-C is passionate about integrative medicine, meaning she looks at health as an interconnected system that includes physical, mental and emotional health. She seeks to help patients understand the underlying causes of medical issues so that they can make informed decisions over their own wellbeing. Eimy is also a natural communicator and believes that the more she empowers her patients, the better choices they can make for their long term health. Eimy also brings with her an extensive knowledge about important lifestyle essentials such as exercise, nutrition and emotional development. Eimy has a Master's Degree in Medical Science and Physician Assistant Studies. She is also a certified yoga teacher. She speaks fluent English and Spanish. Eimy is a mom to 2 girls, a dog and 2 cats. She is a great lover of nature and all things natural.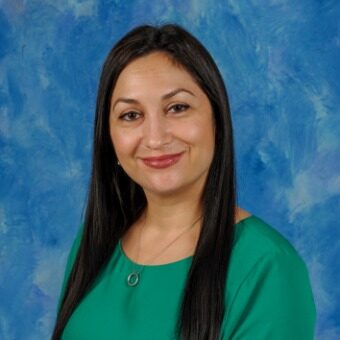 Deborah Dergan, MD
I am grateful for the opportunities I have had to work in the healthcare field for many years. Before I attended medical school, I had a previous career in respiratory therapy (RT) which I started in 1999. I thoroughly enjoyed working as an RT but decided to further my education in order to be more involved in patient care. I received a Bachelor of Science degree with honors from The University of Texas at San Antonio in 2005. I obtained my medical degree from Ross University School of Medicine in 2013. After graduating, I continued my medical training at The Brooklyn Hospital Center (TBHC) where I completed a residency program in Family Medicine in 2018. I became board certified in Family Medicine the same year. After residency, I continued working for TBHC by dividing my time working as a physician in an outpatient clinic and working at a nursing and rehabilitation facility where I served as medical director. I gained more clinical experience working at an outpatient facility affiliated with the University Health System in San Antonio but left my home state of Texas in order to move to my new home in Miami. My love outside of medicine is my family. I have two little girls, a wonderful family in Texas, and an amazing family here in Miami that I have gained through my wonderful husband. I am incredibly grateful for the opportunity to be a part of the Reyes and Reyes team, and I am looking forward to working with you to meet your healthcare needs!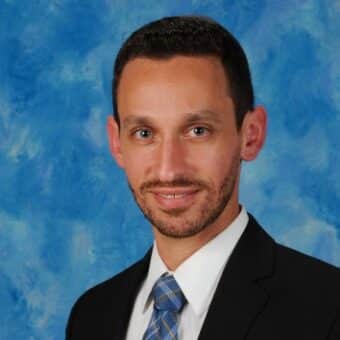 Dr. Justin Shemesh
Dr. Justin Shemesh grew up in Staten Island, New York. He and his family moved from New York to South Florida in 2017. He enjoys spending time with his wife and children, exploring the variety of outdoor activities that Florida has to offer. He takes pride in his Jewish and middle eastern heritage and plays an active role at local synagogues. He speaks English, Hebrew and Spanish fluently.
Dr. Shemesh is board certified in Family Medicine. He completed his residency training at Larkin Community Hospital in Hialeah. He received his Osteopathic Medical Degree at New York College of Osteopathic Medicine. He received his Bachelor's Degree in Biology at Yeshiva University in Manhattan, New York. Dr. Shemesh has served as a clinical mentor for medical students and residents of local schools including Larkin Community Hospital, NOVA Southeastern University and Ross university.
Dr. Shemesh treats his patients with an empathetic, holistic and thorough approach. He looks beyond medications and numbers; he cares for his patients as fellow human beings. Dr. Shemesh has experience in a wide variety of medical fields. He has a passion for weight loss treatment, disease prevention and mental health disorders.
Dr. Shemesh has a goal of maintaining and improving the physical as well as mental well-being of the communities of South Florida. He will achieve this through compassion, education and empowerment of each of his patients.