HealthStone Bayview
Primary Care
HealthStone Bayview
1130 Bayview Drive
Fort Lauderdale, FL 33304
Call: 954-764-8911
Fax: 954-764-2150
Office Hours:
Monday - Friday 8:00 am - 5:00 pm
Dr. Gilbert Weiner, DO
Gilbert Weiner, DO, is a board-certified family medicine specialist who leads the team at HealthStone Primary Care Partners in Fort Lauderdale, Florida. Dr. Weiner has over 50 years of experience and a passion for holistic, integrated care for patients of all ages. Dr. Weiner began his formal education at Midwestern University Chicago College of Osteopathic Medicine in Downers Grove, Illinois, receiving his Doctorate of Osteopathic Medicine in 1966. He went on to complete an internship at Nova Southeastern University College of Osteopathic Medicine in Davie, Florida.
Dr. Wiener is board certified by the American Osteopathic Board of Family Physicians and has extensive experience in family medicine. He treats acute and chronic conditions of all kinds, using a holistic, integrated approach to prevention, diagnosis, and treatment. Dr. Wiener specializes in men's health, weight loss, and management of chronic joint pain. He is one of two certified providers at HealthStone Primary Care Partners who provide BioTe® hormone replacement therapy. Dr. Weiner utilizes both traditional and alternative treatments, including manipulative therapies and injections, to treat a wide range of conditions. Dr. Wiener excels at seeing each patient as a unique individual with physical, emotional, mental, and spiritual needs. He is known for offering attentive, compassionate care to every man, woman, and child under his guidance.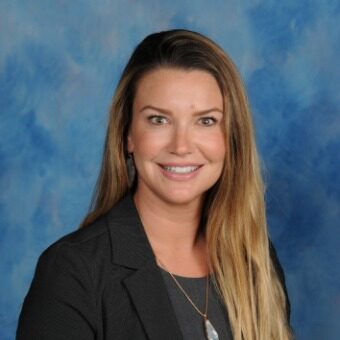 Kelley Maple
Kelley Maple is a Board-Certified Family Nurse Practitioner. She earned her Master of Science in Nursing Degree from Barry University, graduating at the top of her class with a 4.0 GPA. She completed clinical rotations in Women's Health, Pediatrics, Geriatrics and Adult Primary Care. Kelley brings with her 10 years' experience as a critical care RN in the Cardiovascular Intensive Care and Cardiac Catheterization Lab. Kelley is passionate about helping her patients achieve optimum health through a holistic, integrative approach to preventative care and early recognition of disease processes. Kelley spends her free time boating, traveling, and being outdoors. She is a Ft. Lauderdale resident and is a member of the South Florida Council of Advanced Practice Nurses.