HealthStone Johnson Street
Family Medicine
HealthStone Johnson Street
3039 Johnson St
Hollywood, FL 33021
Call: 954-900-1497
Fax: 855-825-0587
Office Hours: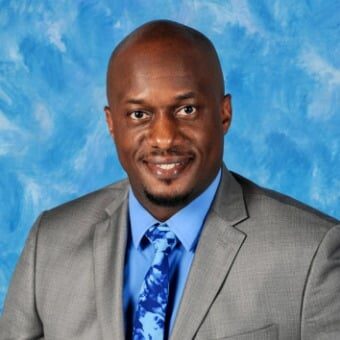 Dr. Gerard Acloque
Dr. Gerard Acloque is a trilingual internist serving patients at Health Stone Johnson in his native Hollywood , Florida.
Before attending medical school, Dr. Acloque earned a bachelor's degree from Florida A&M University. He continued to attend Medical School in Guadalajara, Mexico, and completed Internal Medicine Residency in Ponce, Puerto Rico in 2016.
Once his training was completed, he recognized a need for healthcare role models in his hometown so he returned to South Florida starting his career as an attending physician at Kendall Regional Medical Center. With over 6 years of experience Dr. Acloque has treated thousands of acutely & chronic ill patients with excellent results, and quickly gained the respect of his colleagues for his professionalism and dedication to patient care.
In 2021, Dr. Acloque founded Florida Concierge Medicine & Wellness, after encountering the need for patients to access their physician any time of the day or night via visit or phone call. Dr. Acloque has structured every aspect of his practice perfecting the doctor-patient relationship to the point where speaking to a doctor is easy and convenient, eliminating as many barriers as possible such as language, lack of access, time and cost.
Dr. Acloque is formally involved in medical research with some of his work published in the New England Journal Medicine & American College Physicians PR to name a few . In his spare time Dr. Acloque is involved in the community in charity events.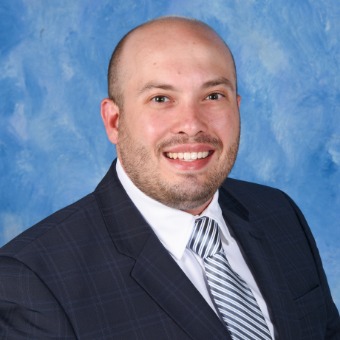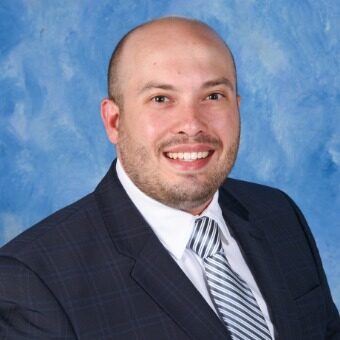 Kevin Verde, PA
Kevin Verde is a bilingual board-certified Physician Assistant who has been practicing in the Broward County area since 2016. He has worked in internal medicine setting providing excellent comprehensive wellness & curative services to meet the medical needs & concerns of the patients.
Kevin Verde received his undergraduate degree at Florida International University (FIU), completed the Physician Assistant program & his master's degree in Medical Science at Nova Southeastern University. Kevin is an adjunct faculty member of Nova Southeastern University, serving in the Fort Lauderdale Physician's Assistant Program. Through this program he has served as a clinical preceptor for second year students in internal medicine. As a preceptor he gained the invaluable opportunity to provide clinical education, supervision, and evaluation of students, allowing him to impact the South Florida Community.
Kevin Verde has joined our team of medical providers as he is a highly motivated and compassionate physician assistant who believes in the importance of preventive medicine and has a passion for helping his patients reach their full potential. He is fluent in English and Spanish.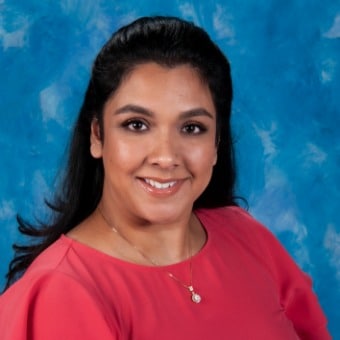 Noorah Khan MSN, APRN
Noorah Khan is a highly skilled and dedicated Family Practice Nurse Practitioner with over seven years of experience in various medical departments as a Registered Nurse. She graduated with her Bachelors in 2016 and her Masters in 2022 from Chamberlain University. Her practice history includes work in the Emergency Room, Neurology, Neurosurgery, Cardiology, Orthopedics, Gynecology, Infectious Disease, and Pulmonology. She brings a diverse skill set and comprehensive understanding of patient care, having worked both in hospital settings and outpatient practices.
Previously, she has served in esteemed healthcare institutions such as the Memorial Healthcare System and the Cleveland Clinic. These experiences have given her a deep understanding of how to provide excellent patient care in high-pressure, high-stress, and complex patient cases and collaborate effectively with multidisciplinary teams.
As a Family Nurse Practitioner, Noorah Khan is committed to promoting health, preventing disease, and managing chronic illnesses. Her broad expertise allows her to provide high-quality care tailored to the specific needs of each patient. She is a patient-focused provider known for her excellent clinical skills, ability to communicate effectively with patients, families, and healthcare teams, and her dedication to continuing education to stay abreast of the latest advancements in healthcare. Her ambition is to use her diverse experience and patient-centered approach to improve the health and well-being of her patients and their families.